Have you played The X-Files Mad Libs via DEEP STATE Feb 6 Release Date
I had a few extra seconds this morning, so for those asking for an answer key, here you go.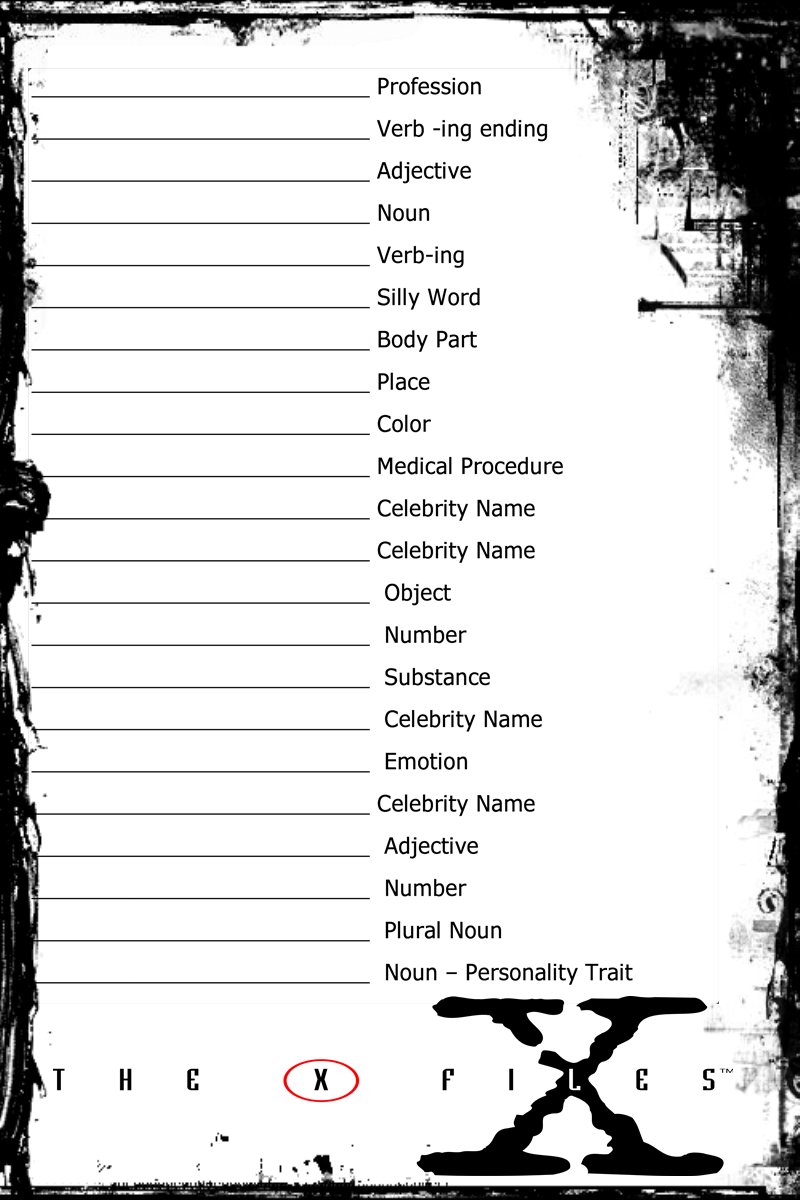 Here is the original via DEEP STATE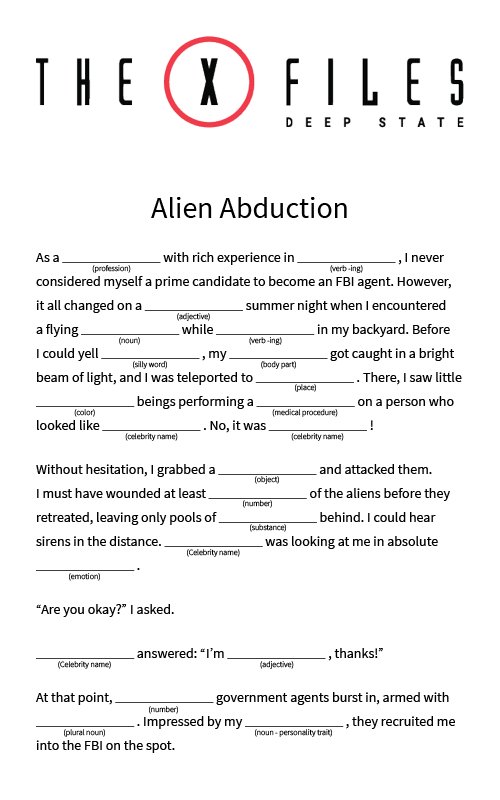 Thank you X-Files Deep State for this fun diversion.
GIMME GIMME MORE GIMME MORE!!!
Here is the story I came up with by asking Laurice Mad Libs Style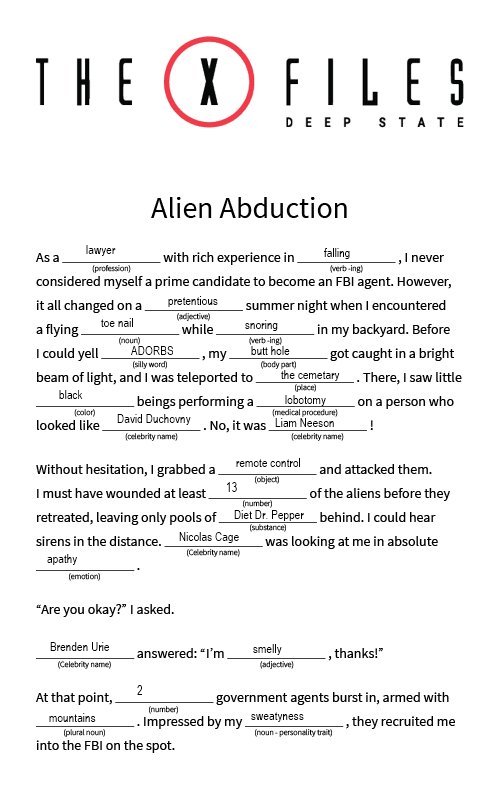 Alot of folks asked for a kew of the blanks only, so they can do their own MAD LIBS. .So Duchovniacs are here for you LOL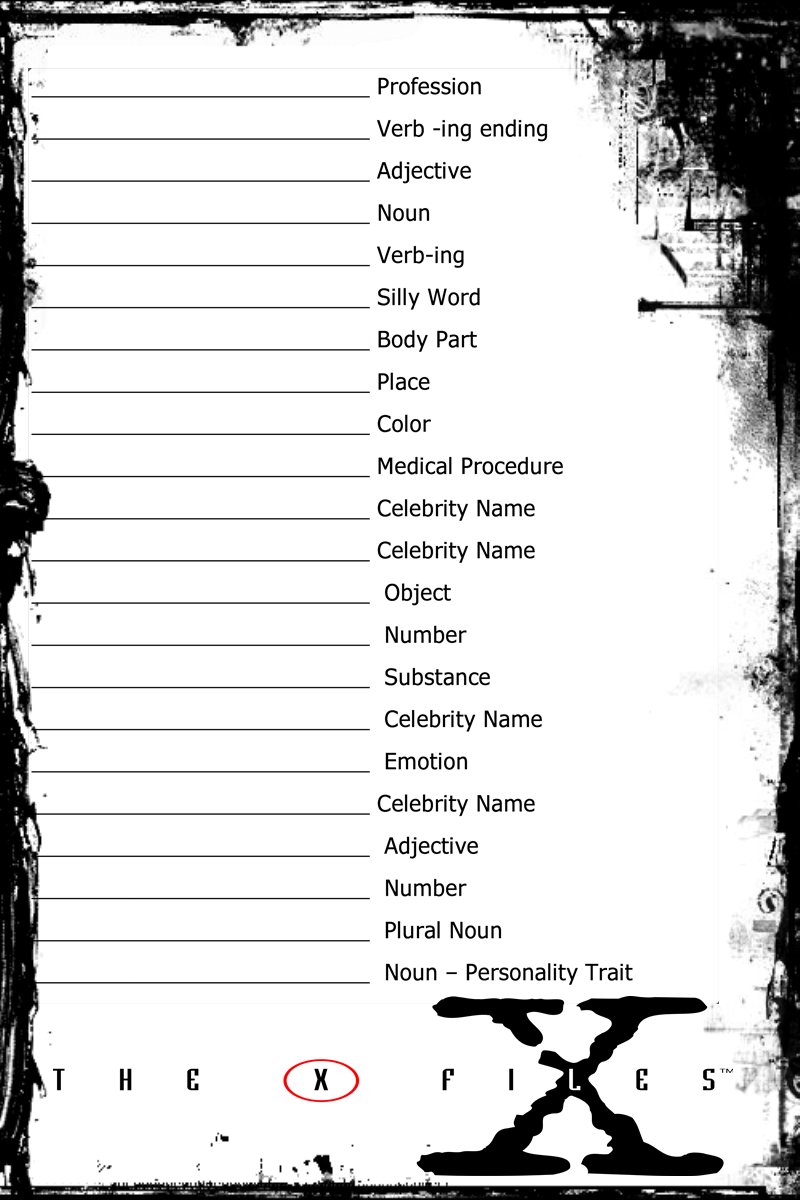 And the Deep State Twitter Account also confirms the game will be released February 6, which is also President Reagan's Birthday, which I know because I was Alex P Keaton as a kid. Conspiracy Theories on this releaase date?
Hi Walt, yes it's Feb 6th! 21 days to go 😅

— X-Files: Deep State (@xfilesgame) January 16, 2018