PLUS ONE leaves shipper fans some love but some unhappy we did not see the "dirty deed". We have to give Chris Carter some credit. Whether you love or hate certain choices so far this season, every week we have had lots to talk about after each episode.
BUT FIRST Is William BILL Williamson a real person. "HE" has an IMDB page listed as Love Scene Supervisor with exclusive credits as
PLUS ONE To Show or NOT To Show THAT???
Is Chris Carter watching a lot of South Park? There is that famous episode of South Park when the adults start eating in reverse, shoving food up the back side. But the only time the emit dookie form the mouth is when they talk religion.
Chris Carter has heard a lot of complaints over the years. Was this a Matt & Trey style message to fans? As if Chris is saying…
"You want NOOKIE, but all I give you now is DOOKIE!" lol
I am in love with Season 11!
Anything you read here is NOT attacking anyone. Merely making light conversation and observations and lots of speculations.
FROM THE BEGINNING… SPOILER WARNING!!!
We never got titling for the location. I miss all those days when X-Files would say GERMANTOWN, GAITHERSBURG, ROCKVILLE, BETHESDA  and as a resident of the Washington DC Maryland suburbs think, when did Germantown start looking so urban with fire escapes, etc. We don't learn till later that this is Hanover County (According to Mulder) and or neighboring Henrico County Virginia (Mulder & Scully meet Arky in the Henrico County jail according to the slate in later scene), just north of Richmond, VA.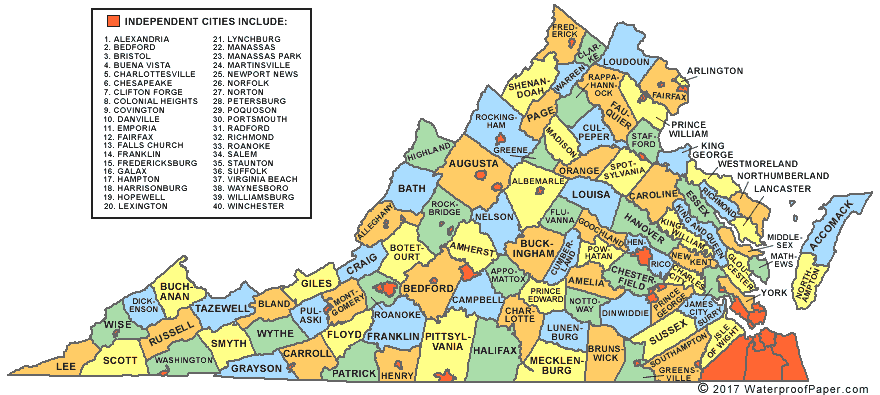 Kudos to Chris Carter for using this cover of David Duchovny's "Unsaid Undone". At David's shows this is always a highlight when fans get to go full head bob, and even shake some hips. THE ANGRY SONG perfectly lend itself to the more pop punk style and rave scene.
If you have not had the pleasure, this is exactly what a David Duchovny concert looks like, with X-Files and Californication fans getting wasted, slam dancing and stage dives. Just wait Australia and New Zealand, it's party time! Starting Feb 20 2018 in Auckland, NZ MORE INFO CLICK HERE
Who is going to catch me from a stage dive? It took two band mates to get me on stage. However Colin and Nate survived. Aussies should be fine… lol
Back to the show… Jared Ager-Foster as Arkie Seavers (Mike's son? – Growing Pains family? – a few speculated this is a shout out to Arkam – Batman) is the first of many casting triumphs in this episode. We all have known this kid in high school and college.
THE TRUTH IS OUT THERE
THE TRUTH IS OUT THERE
Doppelganger episode? Clever! I love how this season has become the Simpsons with a different opening sequence EVERY TIME!
BACK IN THE OFFICE!
Perhaps for the first time since 7th Season THIS felt like home. Mulder is back in the office convincing Scully there is an X-File to investigate worthy of a drive south on I-95.
This was like that first time a young college grad – now living in their own apartment in a strange city – visits their child home – the one you could not wait to get out of just 4-8 years before – and now you realize how much awesomeness you never appreciated before….
That is the X-Files device known as Mulder's office. We took it for granted. We loved how they parodied this in BAD BLOOD. We think back to all those over head projector and slide shows and potential case files with Scully offering logic's explanations.
Season 10 teased us with Skinner and Mulder and a few pencils that remained in the ceiling from over a decade before – a true testament to the strength of that dropped ceiling.
Mulder says it all as they "get back to our bread and butter". Speaking about that "LOVE" SCENE.
Mulder & Scully interrogate the witness/victim
Again this feels familiar.
Mulder jumps to paranormal connections.
Scully nods as she hears proof of logical explanations.
AND THE EMMY GOES TO…
The answers lie in Little Judy's drawings. #TheXFiles pic.twitter.com/4JkkSMA2On

— The X-Files (@thexfiles) January 18, 2018
While live tweeting the episode I immediately felt the need to give kudos to Karin Konoval (Mrs Peacock to X-Files fans – HOME). SO seeking out here twitter page I accidentally stumbled on to THIS and screamed
NO. I JUST GOT SPOILED
Three fellas hangin' out…..Chris Carter, me as Chucky and director @KevHooks on set of #XFPlusOne. Chris and Kevin are two of the finest gentlemen I've had the privilege to work with, and I thank them from my heart for this wonderful opportunity. much love, Karin @thexfiles pic.twitter.com/5iS3D7OO13

— Karin Konoval (@KarinKonoval) January 17, 2018
Karin Konoval's performance surpasses Ann Dowd in Leftovers as she totally steals the show.
Of course when we first see the can of "DOOKIE" I ask Laurice, is that cat food?"
But thought "Do Canadians actully eat S#!T out of a can?"
When we see Little Judy throwing DOOKIE like a monkey, I die laughing and begin thinking of the DOOKIE/NOOKIE line I wrote above.
We would like a couple rooms…
Let the shipping begin!
"We had a cancellation, it's just a suite." says the motel owner
"We'll take it" jumps in the eager beaver Mulder
Look from Scully had many "layers:…
"There's a pull out sofa" She has seen that look before
First of all, I want this pull out sofa – Not as fan collector crap – because it actually looks comfortable.
Who else expected a 2nd Dana when we see Fox lurking over Scully's bed?
Just a little creepy is Mulder's smile, watching Scully sleep, no?
THAT BED NICE AND COMFY?
What a tease…
Just the case calling…
Not the booty…
ALONE IN THE PRISON CELL…
This trope never ends well for the inhabitant, especially when your cell mate is yourself. Psychological breakdown would be the best possible outcome.
Mulder reveals one could potentially hang oneself while hand cuffed.
The look from Scully takes me back to THIS and Mulder's talent with cuffs.
Perhaps auto-erotic asphyxiation is not unknown to these two as well.
Mulder looks down the hall way to briefly reveal Karin as Little Chucky Poundstone. Not sure I would have caught that had I not scene Karin's tweet merely  seconds before.
CHUCKY!
SPEAKING TO WHO (or was it WHOM)
"You tapping that?"
Mulder quickly changes the subject.
Never mind the makeup and hair job to turn Karin into Judy then Chucky. Just watch Karin's eyes. The character work is spectacular. I just keep watching this initial door scene. Then add Chucky's walk and mannerisms. Can we get a prequel spin off called JUDY & CHUCKY?
Watching this exchange over and over is the only reason I noticed this…
DID YOU NOTICE?
Did anyone pick up on the continuity issue with Mulder's door knocks. Mulder knocks 5 times buT theRE is a 6th knock sound that does not line up. Was that the Doppelganger?
YADA YADA YADA… Skipping the play by play lets get to the important stuff.
HANGMAN as a murder weapon has to be the most original concept of all time. Psychically linked twins are able to kill by filling in the the blanks of a hangman game with the victim's name. Chucky seems to be the scout for victims.
But by the end Judy and Chucky are able to kill each other. So I assume they both have the same powers, HANGMAN is merely a gimmick for them to make killing more fun. Both appear to be able to send a demonic doppelganger or sorts, Or are the merely telepaths and telekinetic and the doppelganger is another way to make the sinister more playful?
Mulder totally freaks out when he sees himself. Ruining all after glow.
Scully, on the other hand, is chill, even though her other self totally likes to watch.
Is this because she has seen death omens in the back seat before, similar to end of Elegy. Perhaps Doppelgangers are like potential bullies, they just want someone to talk too.
MSR INTERUPTED? NOT THIS TIME SHIPPERS!!!
It is now Scully's turn to creep over Mulder's bed. MAGIC THREE! (2 for Mulder)
SCULLY "Can you hold me?"
PAUSE
MULDER "Yeah"
NOT THIS TIME SHIPPERS!!!
There has been a lot of talk about the next few minutes of television. I happen to love this conversation. First of all my expectation of any kind of physical scene or outcome was non existent after past 25 years of being  YOU KNOW WHAT AROUND by Chris Carter lol
So this conversation comes off as awkward. But lets peel back the layers.
SCULLY "It's gonna happen… We're gonna get old… retire…. are going to spend time together?"
Translation: I'm tired of fighting the future?
MULDER "I'll come push your wheel chair, with my wheel chair"
Translation" we will grow old together.
MULDER: "I'll always be around… offering bullet proof theories…"
SCULLY: "I will always be around to prove you wrong… promise"
Translation: Vows exchanged
yada yada yada
You could meet someone
Do you want kids?
BUT THEN
SCULLY "I don't have anyone to have (a baby) with even if I could…"
We are not together, together
Or is she asking ARE WE TOGETHER
The come the excuses – the world is going to hell,, partially at the hand of President Trump….
"We could lose our jobs"
Scully would be fine, ,going back to medicine, right?
Mulder could resurrect TLGM NEWS
Awkward pause
SCULLY "We'll think of something"
SEX either solves all OR is perfect avoidance/diversion form tension
Pan to Doppelganger
DANGER DANGER DANGER
Judy and Chucky are plotting the agent's demise.
Mulder gets out of bed.
WAIT? Scully is on other side. That was some tossing and turning.
Mulder sees himself.
Running scared back to Dana, we notice Scully is longer dressed
THEY HAD SEX
THEY HAD SEX?
THEY HAD SEX
Of course, is anyone hearing Chris Carter in their ear saying,
"That was Dana's doppelganger in bed!"
Scully runs to Judy
Mulder heads to Chucky
______
!          !
!         O
!
!
_!________
_ U L _ _ _
_ _ U L _ _
Any one else have a MARTHA moment? (Batmen v Superman)
BOTH NAMES HAVE "UL"
Now the music and tension feel a bit like the old Doppelganger episode.
Mulder wrestles his himself, while Scully talks her other self down.
Judy and Chucky turn on each other. Problem solved with little help from worst FBI agents ever lol
EPILOGUE
MULDER "If you need me, call me"
SCULLY :Can't imagine if I will… but then again…it's not out of the realm of extreme possiblity."
THEY HAVE SEX AGAIN!!!!!!!
THEN millions Philes light up a cig, even those that don't smoke, to celebrate this Mad Men with more empowered women moment.
THERE's NOTHING TO SEE HERE
Of course wee don't actually see the sex but more than ever we see Fox and Dana communicating with out words how they truly feel.
When Dana opens the door, she all but say "I LOVE YOU" (Or at least WANT)
Fox all but says "I KNOW!"
By not showing your mind gets to play. Your imagination should be on fire and able to fill in the gaps. Drama is all about the moment before the sex, kill, violence, etc. The actual act ends the tension. Old school writing, directing and acting ALWAYS left more to the imagination – not just because of censorship on TV and in the most puritanical times of American TV/FILM.
Sex scenes more often cheapen the drama. The sexual tension and "what if" moments are far more interesting the actual sex on camera. The characters "climax" along with the drama of the story.
Chris Carter, in m any ways, leaves a lot fo our imagination to fill in on purpose. Each one us therefore has a slightly different take away form the episode, season and complete series.
IN CLOSING
In many ways this episode, especially combined with the past two, has EVERYTHING we missed since season 7 as the x-files we fell in love with 25 years ago.
The office, the agents interrogating victims/suspects TOGETHER, conspiracy intrigue, questioning who to trust, and a lot more Skinner.
In some ways these three episode give us more fulfilling the long awaited romantic moments.
I am only saddened that possibly we only have 7 hours of great TV left. EVER?
It is like finally finding the one thing you have always wanted to only lose it moments later.
But for now I will live and cherish every moment.
BE HERE NOW!
Did you see my tweet about this?
#thexfiles @thexfiles
Writing blog about #XFPlusOnewhen for https://t.co/Ol8MjqeYcu I found this gem

CHRIS CARTER WHY I OUGHTTA….

MEET LOVE SCENE SUPERVISOR WILLIAM BILL WILLIAMSONhttps://t.co/ZSFMBFym7X#ROTFL #LMFAO #OMFG #DUCHOVNIACS pic.twitter.com/rKqaEsMXtx

— WALT FRASIER (@waltfrasier) January 18, 2018