The truth is still out there.
It's been over two decades since the premiere of The X-Files, and this summer, David Duchovny is stepping back into Agent Fox Mulder's shoes for a six-episode miniseries set to air next year.
The multi-talented actor – who stars in NBC's Aquarius (premiering May 28) and has a rock album Hell or Highwater – says he's "excited" about the cult classic's return.
"It's going to be strange and fun," says Duchovny. "Thankfully, Gillian [Anderson] will be there, and we'll both be in positions of like, 'Are we really here doing this again? Are we really saying those words again?' At least we'll have each other."
Keep up with your favorite celebs in the pages of PEOPLE Magazine by subscribing now.
Since the sci-fi hit ended in 2002, "I'm essentially unchanged, character-wise," says Duchovny, 54. "Physically, I'm obviously different!" Older, and perhaps a bit wiser.
Says Duchovny, "I think Gillian would probably agree that we're both better at what we do. I'm looking forward to seeing what we can do with the characters now. You go back to the original pilot, and it's like, 'Wow, we've been doing this a while!' "
Now he's busier than ever. Duchovny, who fulfilled a lifelong dream recording the album he also co-wrote, is relishing his new role on Aquarius as a 1960s homicide detective whose missing persons investigation leads him to Charles Manson. "It just grabbed me," Duchovny says of the script. "I've been interested in true crime since I was a little boy. It was always interesting to me."
For more from David Duchovny, including his life as a single dad, pick up the new issue of PEOPLE, on newsstands Friday
David Duchovny: I'm Too Old to Get Married Again!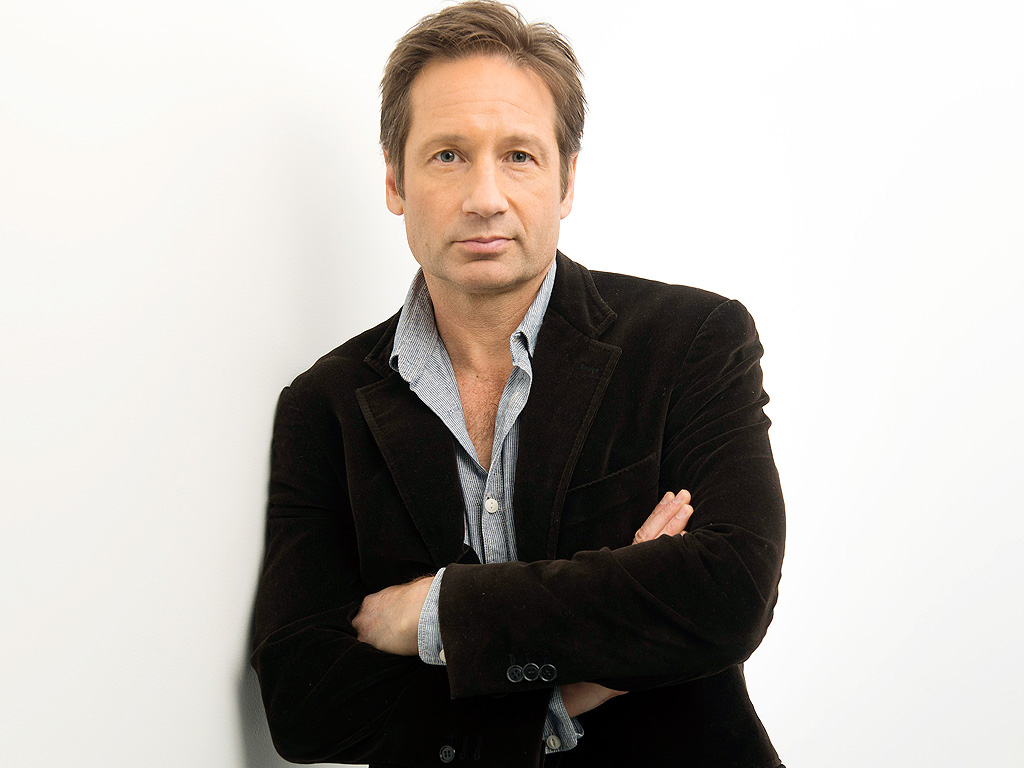 BY AILI NAHAS @ailinahas 05/20/2015 AT 04:10 PM EDT
Not one to shy away from new ventures, David Duchovny has a debut rock album, a best-selling novel and two new shows, including NBC's Aquarius (which premieres May 28) and an X-Files reboot in the works. But there's one path he says he's not likely to revisit.
"I don't think I want to be married again," says Duchovny, who was divorced from Téa Leoni last year. "I just feel like I'm old!"
The actor, 54, still sports a tattooed wedding band ("I'm not going to cut my finger off," he jokes) but says he doesn't have any regrets about his past. "My marriage and my family is one of the happiest parts of the history of my life," says Duchovny. "I would never change it. I don't understand why people try to rewrite their history."
And thanks to their children, West, 15, and Miller, 12, Duchovny and Leoni – who is dating actor Tim Daly – are closer than ever. Literally. "We live five blocks away from each other," he says. "For our children, it's necessary. We should have a zip line!"