David Duchovny to sing music from debut CD at Oct. 7 'Sessions at Willow Grove
THIS JUST IN – ANOTHER SHOW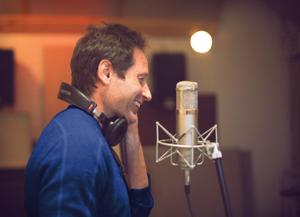 Courtesy of "Sessions at Willow Grove"
From:
http://www.dailyprogress.com/entertainment/david-duchovny-to-sing-music-from-debut-cd-at-oct/article_dbfb413a-6164-11e5-8786-5f4dc1fa4c39.html
Posted: Tuesday, September 22, 2015 4:02 pm
The Daily Progress staff reports
The music is out there: David Duchovny will perform Oct. 7 at The Inn at Willow Grove in Orange.
The Golden Globe-winning star of "The X-Files," "Californication" and "Aquarius" also is a singer-songwriter, and he released "Hell or Highwater," his first solo album, earlier this summer. His first novel, "Holy Cow," also was published earlier this year.
The event kicks off the fall "Sessions at Willow Grove" television series and concert series for Comcast's Xfinity on Demand platform. The "Sessions at Willow Grove" evening begins with a reception with heavy hors d'oeuvres, wine and beer from 6 to 7 p.m. Oct. 7, followed by performances by opening singer-songwriter Bob Pressner and Duchovny.
Tickets are available for $65 and include the reception and performances. A limited number of VIP packages are available for $499; they come with two front-row seats, a VIP reception before the show, backstage meet-and-greet time with Duchovny, a private chef's tasting wine dinner, one night's lodging at The Inn at Willow Grove with concierge butler service and an autographed copy of Duchovny's CD.