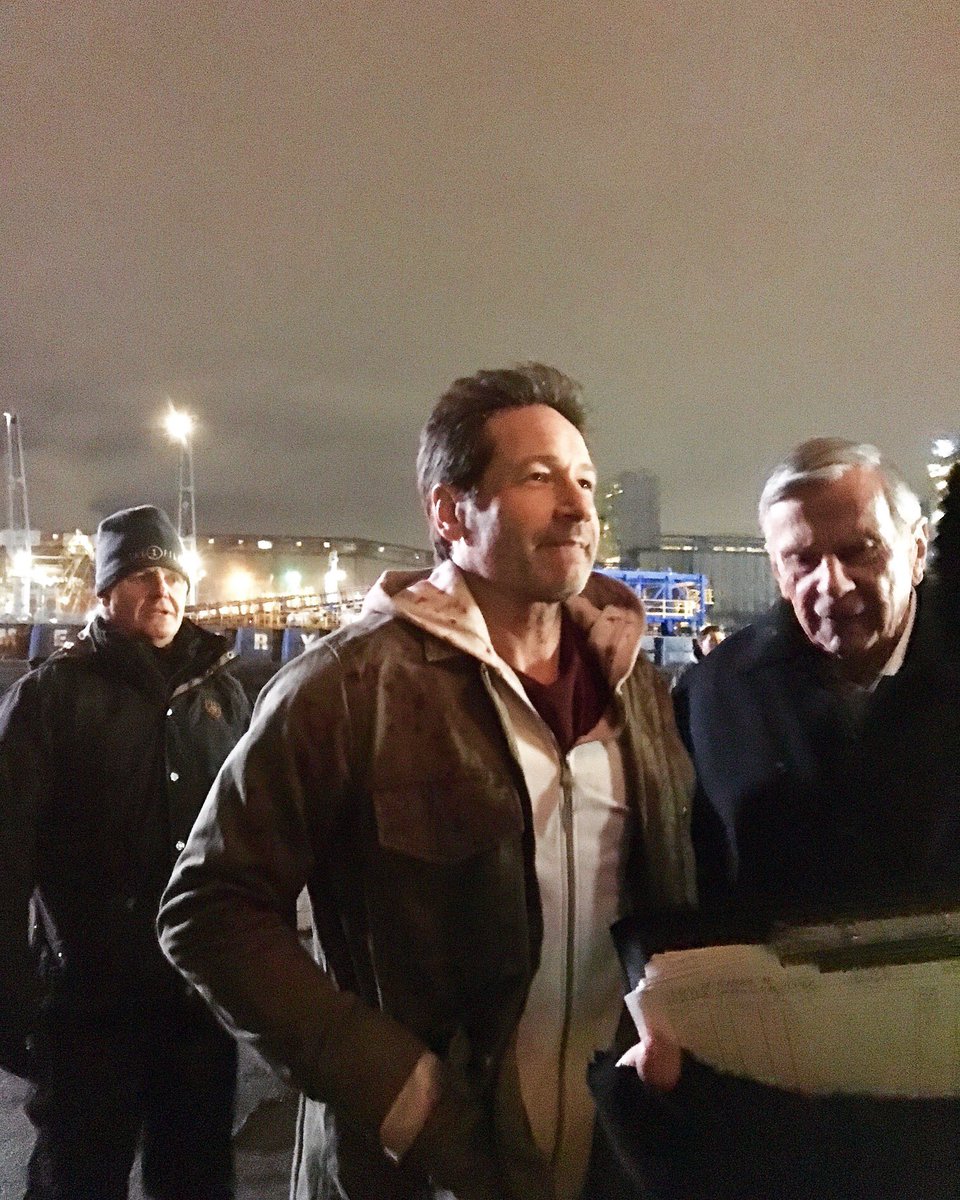 Yesterday was the last day of filming for The X-Files season 11! (sniff) Gillian shared some fun BTS stuff on her Instagram and Twitter accounts.
Last CSM/Mulder scene. @davidduchovny #TheXFiles pic.twitter.com/niRbgFTkDk

— Gillian Anderson (@GillianA) December 22, 2017
"what are you shooting, david???" pic.twitter.com/4oVgCmMVFr

— langley (@BLANCHEDUBOlS) December 22, 2017
Last Scully wig application. #TheXFiles pic.twitter.com/r8hdU9SYAf

— Gillian Anderson (@GillianA) December 22, 2017
We have a new X-files promo!
Cast & crew of The X-Files take you inside the thrilling new season.Declassified: The End Of The World | Season 11 | THE X-FILES
There was also an article posted by TV Insider (MORE SPOILERS) 
A few more reviews have come in for S11:
E News: The X-Files Review: The Truth Is Here—the New Season Is Good

The Xfiles streamed several episodes on Twitter Wednesday night. The playlist was picked by David and Gillian
🚨🚨🚨 INTERNATIONAL #TheXFiles FANS 🚨🚨🚨
Tweet along with us. Here is the episode order for the binge:
1. Ice
2. Humbug
3. Jose Chung's from Outer Space
4. The Post-Modern Prometheus
5. Bad Blood
6. Triangle

Join us.

— The X-Files (@thexfiles) December 21, 2017
#TheXFiles hashtag trended!
Look what's trending #TheXFiles pic.twitter.com/y7jn2DQZwv

— Laurice Ms Claus™ (@LauriceF) December 21, 2017
Here's our commentary video and discussion on the lastest spoilers
I think it's funnier before they broke 😂.. haha #FoxFreakenMulder pic.twitter.com/UTfc3OynrI

— Duchovniacs (@Duchovniacs) December 22, 2017