The X-Files will be streaming episodes live on Twitter starting tonight. Get ready to unwrap a curated list of must-see episodes picked by David and Gillian.
Also, in case you didn't notice #THEXFiles hashtag now has it's own X emoji!
Get ready to unwrap #TheXFiles. @davidduchovny and @GillianA's curated playlist of must-see episodes will be streaming LIVE on Twitter at 9 PM EST TONIGHT. https://t.co/VQ4uO3ecct

— The X-Files (@thexfiles) December 20, 2017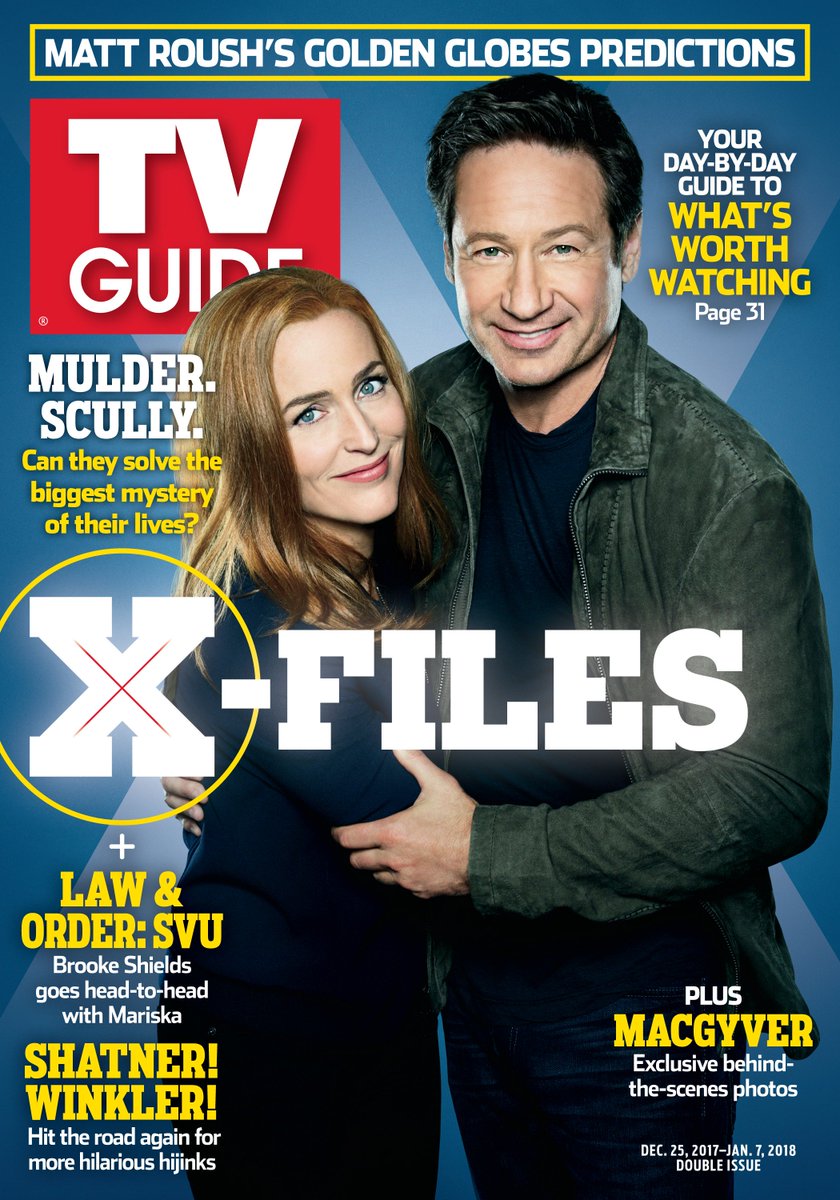 TV Guide released thier cover photo along with with an article:
The X-files: Everything you need to know about Season 11
Reviews are starting to come in for The X-Files Season 11 from a handful of media outlets. Proceed with caution. We're trying not to read reviews so we can for our own opinion and write our own reviews, vlogs and recaps as the new episodes air.
Here are links to a few
Xfiles Indiewire Review Season 11
X-files News: What's coming for The X-files Season 11

More – Posted today (More spoiler warnings)  TVINSIDER.Com
Inside 'The X-Files' Season 11: Mulder and Scully Take on Their Biggest Mystery Yet
The X-Files was included in a FOX preview Video:
Preview: Everything Coming To FOX This January | FOX BROADCASTING
This Alien Prank in NYC video was also posted as a promotion for The X-Files S11.
We're so bummed out we live here and missed the aliens pop out of newspaper boxes!

A bunch of new promo photos have been appearing on different websites. These were released and posted last night from SpoilerTV

Here is our Fandom News discussion video about these new promo photos for Season 11 (Beware! More spoiler discussion!)
More promo photos – shared from X-Files News