Darcas is the sister of one of the original Duchovniacs, Tanya. Darcas has been diagnosed with breast cancer. Below is more info from the GO FUND ME campaign being used to raise money so Darcas and her family can survive the time out of work and the mounting medical expenses…
I have used similar crowd funding campaigns to support movie and theater production. It is a powerful tool for many businesses and artistic endeavors. But this is a uniquely powerful way for us all to help a great family in need. If you are unable to GIVE, please SHARE via social media, email etc
BELOW IS FROM DARCAS's GO FUND ME CAMPAIGN More info CLICK HERE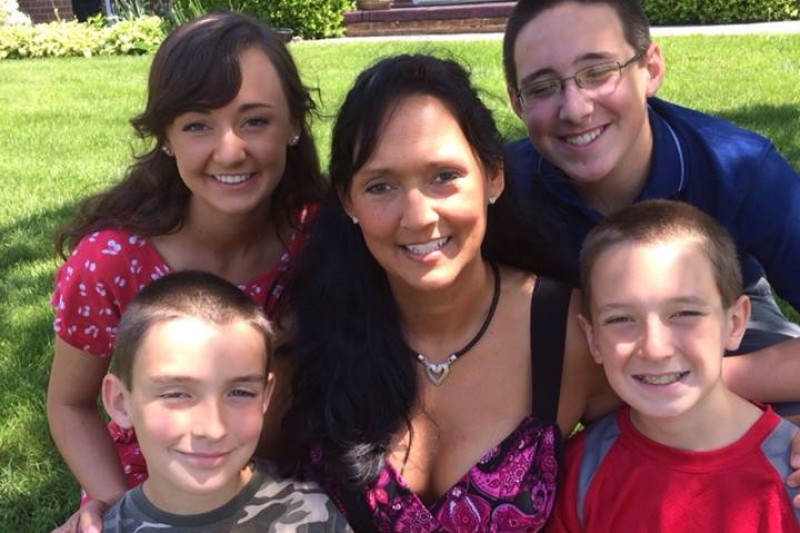 Hello everyone out there who loves and supports Darcas (Molden) Brown,
In times of hardship, people often do not know what to say or what to do when someone they love has been diagnosed with metastatic breast cancer that is terminal. Darcas's family is reaching out to the many others that love Darcas, her husband, Tracy, and her children, Autumn, Turner, Chase, and Wesley, dearly for prayers and financial gifts.
Our goal is to make things at least a little easier financially for her while she has chemotherapy for the next year and she is not able to work. Our hope is to be able to provide financial support to be able for her stay in her home with her children in Winchester, Virginia. We walk by faith, and know nothing is impossible for our Lord.
God bless you all for loving Darcas like we do,
Darcas's family