Unremarkable House, Duane Barry, Laughing Buddha, Alien Train – DAY THREE Duchovniacs Field Trip Vancouver edition…
FIRST OF ALL, GUESS WHAT DAY IT IS…
Happy 1013 from Riverview @Duchovniacs earlier with a bunch of Xphiles. Happy Birthday Mulder & Chris Carter 👽 @Annealiz1 #Thexfiles pic.twitter.com/LZY6cxrdGn

— Hi I'm Laurice (@LauriceF) October 14, 2017
Happy 10/13 Birthday to Chris Carter & Mulder
Today was a wild goose chase on some levels with some amazing pay offs around the outskirts of Vancouver and a few downtown. Of course we mostly stayed off Twitter today to support #WomenBoycottTwitter. Not sure if it did any good because I did not even look all day.
The day started with a drive east to the unremarkable house.
We tried to find a way in but NO TRESPASSING signs and some intense fencing and moist swamps warded most of us away and snapping photos from afar.
I mostly stayed in the car, getting out just long enough to continue this stupid series LOL
Two of us got a little closer
But apparently the TWO occupants don't like unannounced visitors.
"As far away from the darkness as we can?"-S 👽 #EpicXPhilesTrip #thexfiles #mulderandscullyforever pic.twitter.com/gSl6ofsjOQ

— Blanche N BRod👽™ (@SnowWhite1205) October 13, 2017
After a short coffee break we were off Riverview Hospital. Which we are renaming DUCHOVNIACS HEADQUARTERS. This place is great. You really feel the presence of something dirty, or perhaps demonic. Mostly just screaming for a wrecking ball, if not for the many TV/FILM crews filming.
NEXT STOP – Lake Okobogee – Actually spelled Okoboji AKA Buntzen Lake
Unfortunately the lake, in fact the entire park, was closed. Single tear from two mini vans with 13ppl combined. We all shared that same tear.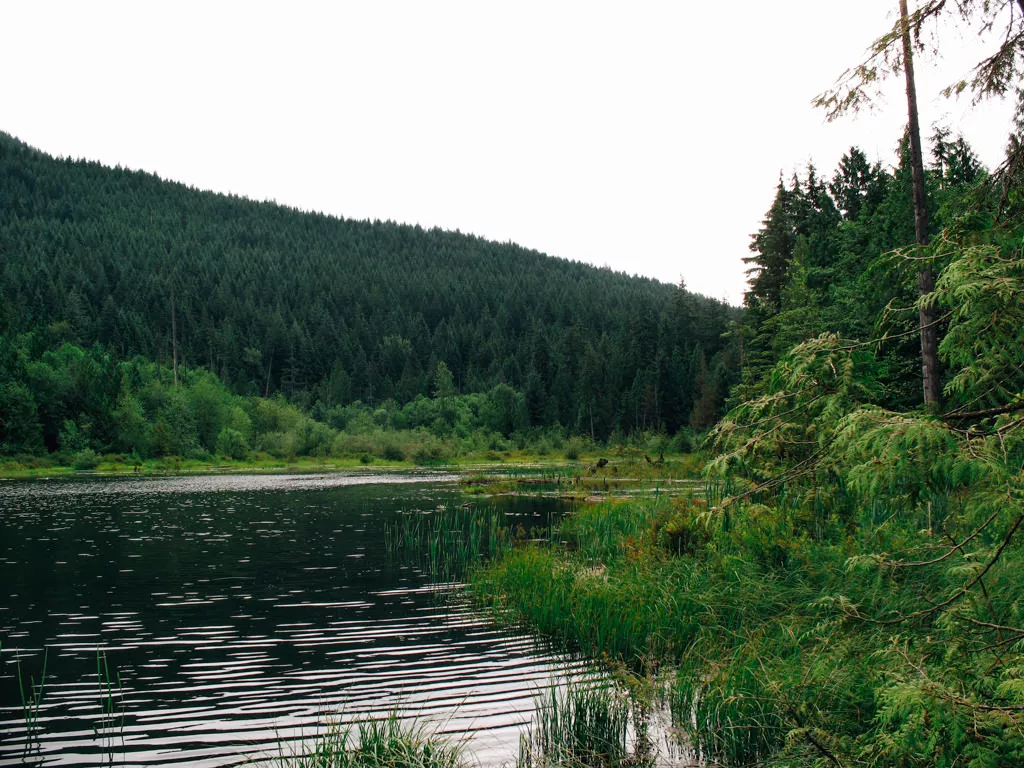 The actual lake is called Buntzen Lake which is in Port Moody, just a few kilometers off David Ave. Starting to sense a pattern.
Picks above are google search images as there was just too many trees in the way, plus a hill and a long walk. We only risk prosecution for unremarkable spots.
We drive all the way there and the park was closed #Vancouver #DuchovniacAdventures #TheXFiles #Okoboji Doh 😂😂 pic.twitter.com/LZjd4V3GjI

— Hi I'm Laurice (@LauriceF) October 14, 2017
So we get back on the road and headed to Grouse Mountain, where Duane Barry brought Scully and Mulder Almost fell off the Gondola.
This place is a must.
Grounse Mountain aka Skyline Mountain #TheXfiles pic.twitter.com/FDxghc4hNU

— Hi I'm Laurice (@LauriceF) October 14, 2017
Ascending to the Stars! #skylandmountain #duaneberry #ascension @FOX26RUBEN #EpicXFilesTrip pic.twitter.com/LBQu8xLmX6

— Blanche N BRod👽™ (@SnowWhite1205) October 14, 2017
Up top on the peak there were bears.
Sorry, here are the real bears.
They even put on a show. Although I am upset we missed Breakfast with the Grizzlys.
Did I mention there was snow up there. The bears are days away form Hibernation. I'm still days away from putting on long pants.
So, while freezing, I drove the crew back to check out the venue for tomorrow night.
At least this time camping out for a great spot, we will fit right in with all the locals sleeping on the streets nearby. (No pictures of homeless here, but this area is rough, and a bit depressed).
After dinner…
… where I got a kid's meal boat and used as a ridiculous hat…
…we squeezed in a brief stop at the Laughing Statues.
This is the newest X-Files must stop Vancouver spot.
Pretty sunset too.
And the best company…
Then it was off to the Ghost train.
Here is my view of the X-Files display.
Unfortunately my light actually made it harder to film clearly due to extreme fog – which may or may not have been fake as we are not far form the mountains here in Stanley Park.
PS Reason the laugh on Skinner is due to this gem from earlier and the fact we are all very giggly tired.
This was the best $12 I ever spent.

— Karma (@TKKarma) October 14, 2017
Trust Karen and our reactions this is a must do thing in Vancouver this month. The production value was great. With 15 X-PHILES in tow, this was the week's highlight so far.
Of course it was so cold no one saw my shirt today.
By the end of the day we were a caravan of three mini vans and SUVs with 16 PHILES / DUCHOVNIACS enjoying a very full day of THE X-FILES and VANCOUVER tourist stops. Guess what tomorrow is!