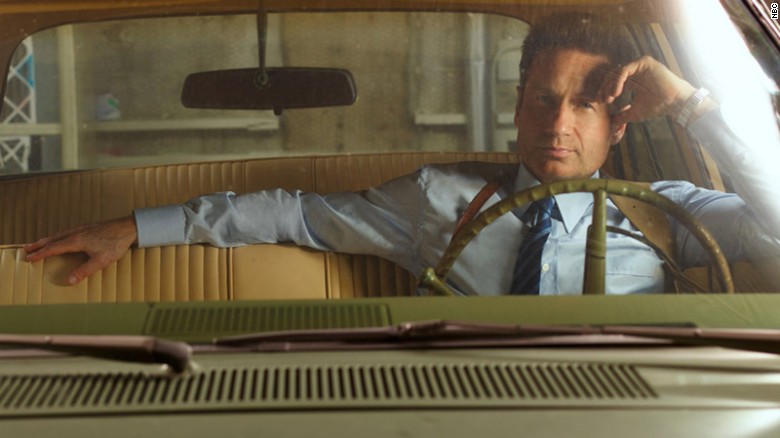 (CNN) It's summertime in TV land, which means reality shows and game shows. But there's still some intriguing scripted programming out there.
Take a limited-run series that stars David Duchovny. A year before his return to "The X-Files" he's got another big mystery to solve first in "Aquarius."
It's one of six shows to watch this week.
1. "Aquarius," Thursday 9 p.m. ET, NBC
Duchovny plays a detective in 1960s Los Angeles who finds himself tangled up with an investigation that leads to the Manson family.
The 13-episode miniseries will be streamed in its entirety on Thursday after the series premiere airs on NBC.
Those of you who are more traditional in their TV watching can continue to watch every Thursday over the summer.
THANKS WOLF!!! FULL ARTICLE AT CNN
(LOVE ME TWO TIMES – All DD Fans love this song now LOL)